Step Inside: Where Interiors Come Alive!
At Make My Space, we redefine living through innovative and space-saving interior designs. As leading interior designers in Chennai, we blend experience and creativity to transform your vision into reality. With a passion for perfection, we craft spaces that inspire and delight. Discover the art of bespoke interiors with us. Your dream space awaits!
Modular Kitchen
Modular Kitchen Designs, Modular Kitchen shapes and more
Bedroom & Wardrobe
Bedroom Designs, Wardrobe Designs and more
TV Unit
TV Unit Designs, TV Wall Designs and more
Transform Your Space with Make My Space: Your Ultimate Interior Design Destination
Welcome to Make My Space, your go-to turnkey interior solution in Chennai, where dreams meet design! As your trusted partners, we offer end-to-end solutions, from meticulous planning and innovative designs to flawless installation. With our unwavering commitment to quality, we bring your vision to life, making your dream space a reality.
Dive into a world of creativity and elegance – your dream home is just a step away!
50 Days
Guaranteed Delivery
Why Choose us?
Looking for how to start?
Step 1: Schedule Your Free Site Visit!
Begin your interior journey by filling out our contact form. Our team will promptly arrange a free site visit, understanding your space and your aspirations firsthand. Your vision is our inspiration.
Step 2: Dive into Creative Conversations
Engage in in-depth discussions with our skilled architects and designers. We'll delve into your preferences, analyze your space, and explore the latest trends. Together, we'll craft a unique design tailored just for you, reflecting your style and personality.
Step 3: Approve Your Dream Design
Get ready to be amazed! We'll present you with the meticulously crafted design, capturing all your desires and aspirations. This is your chance to provide feedback and make any adjustments. Once you're thrilled with the design, we move to the next exciting phase.
Step 4: Ready to install
Experience perfection as our expert craftsmen meticulously cut, press, and laminate plywood at our state-of-the-art factory. Quality is our priority, ensuring smooth finishes and precise measurements. Your interiors will be delivered to your site, ready to install, within 10 days.
Step 5: Precise Quality Analysis
Dive into the final step where our dedicated quality engineers meticulously analyze every detail based on our approved checklist. Once approved, your dream interior is certified for perfection. Get ready to step into a space that not only meets but exceeds your expectations!
Step 6: Your Dream Space, Ready for You
Congratulations! Your dream interior is now a reality. Our dedicated team will transform your space, ensuring every detail is perfect. From the first stroke of the brush to the final furnishing, we guarantee a seamless experience. Your dream home is ready to welcome you!
what people say about us?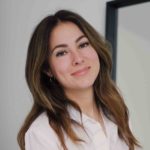 Sherin
⭑⭑⭑⭑⭑
Make My Space transformed my house into a home! Their attention to detail and creativity are unparalleled. Every corner reflects my personality.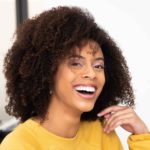 Priya Anish
⭑⭑⭑⭑⭑
Incredible job by Make My Space! They turned our vision into reality. What stood out was their dedication to perfection. From design to execution, flawless service. Highly recommended!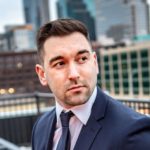 Mathew
⭑⭑⭑⭑⭑
Make My Space exceeded my expectations! Their team tackled every challenge with grace. They addressed all my concerns and created a space beyond my dreams. Thank you for making my house a haven!